"I love it!", and "You rock!"
These are the top two responses from the wonderful clients MidState Design has worked with. Receiving such feedback is well worth the extra effort and personal attention given to each proud website owner.  When clients need fast, affordable website solutions in a timely manner, MidState Design has proven itself to be the 'go-to' company of choice many times over.
With years of experience, and an huge amount of premium resources to choose from, MidState Design will guide you through the minefield of getting started. This will save you valuable time and an awful lot of money vs. trial and error.
As the owner/operator, I do everything possible to earn the trust of each client. The result has been a nearly constant stream of referrals which advertising simply cannot buy. I love what I do and it shows.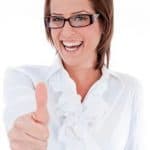 MidState Design Clients Are Happy Clients" width="150" height="150" />
Thank you for taking the time to visit MidState Design today. Please make yourself at home and stay a while. Should you have any questions feel free to contact Corey to receive a personal reply.
I look forward to working with you soon!
Corey J. Kretsinger
MidState Design
Little Falls, MN 56345
MidState Design Web Badge" width="267" height="100" />
(320) 414-7135
info@

null

midstatedesign.com