Putting Your Business Online
Examining The Data
Nearly 6 out of 10 Minnesota Businesses Have Yet To Build A Website. Is Your Business Online?
According to Google™, 61% of Minnesota businesses do not have a website*. Yet 97% of consumers look for local products or services online.
Without a website you could be losing
a lot of valuable business!
MidState Design will help get your business ahead of the competition.
"Even if you're not planning on selling online, a well-crafted site is essential for any business."

~ Entrepenuer Magazine
Having A Social Media Page For Your Company Is Not Enough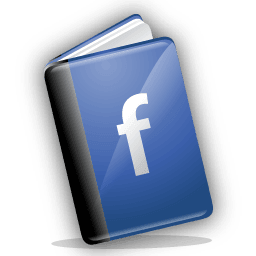 A recent Mashable™ Business Article detailed a report by the Pew Internet & American Life Project which showed that only 3% of adults turn to social networking sites for business information about local restaurants, bars and clubs. An even smaller number, 1%, use social media for finding information about other local businesses such as retail stores.
The statistics clearly indicate that having your own website will help ensure your business can properly compete. Websites like Facebook™ can certainly help your business, but a quality website will be far more effective in bridging that all important gap between social media and a true online presence. Contact MidState Design today for a free consultation.
Other Useful Statistics
The Internet has become the the most relied upon source for information about:
Restaurants, clubs, and bars.
Other local businesses.
Local schools and education.
Local jobs.
Local housing and real estate.
A Website Can Improve Profits
• On a typical day, 76% of adult Internet users (59% of all adults) use the Internet.
• As of August 2011, Pew reported that 78% of American adults were using the Internet.
• Nearly half of all adults are smartphone owners who can access the Internet nearly anywhere they go.
• More than half of adult cell phone owners used their cell phones while they were in a store during the 2011 holiday season to seek help with purchasing decisions.
• According to PewInternet.org, 88 percent of Internet users with a household income of $75,000 or more conduct online product research.
"If you don't drive your business, you will be driven out of business."

~ B. C. Forbes
*According to Google, 61% of Minnesota businesses did not have a website as of June 2011.